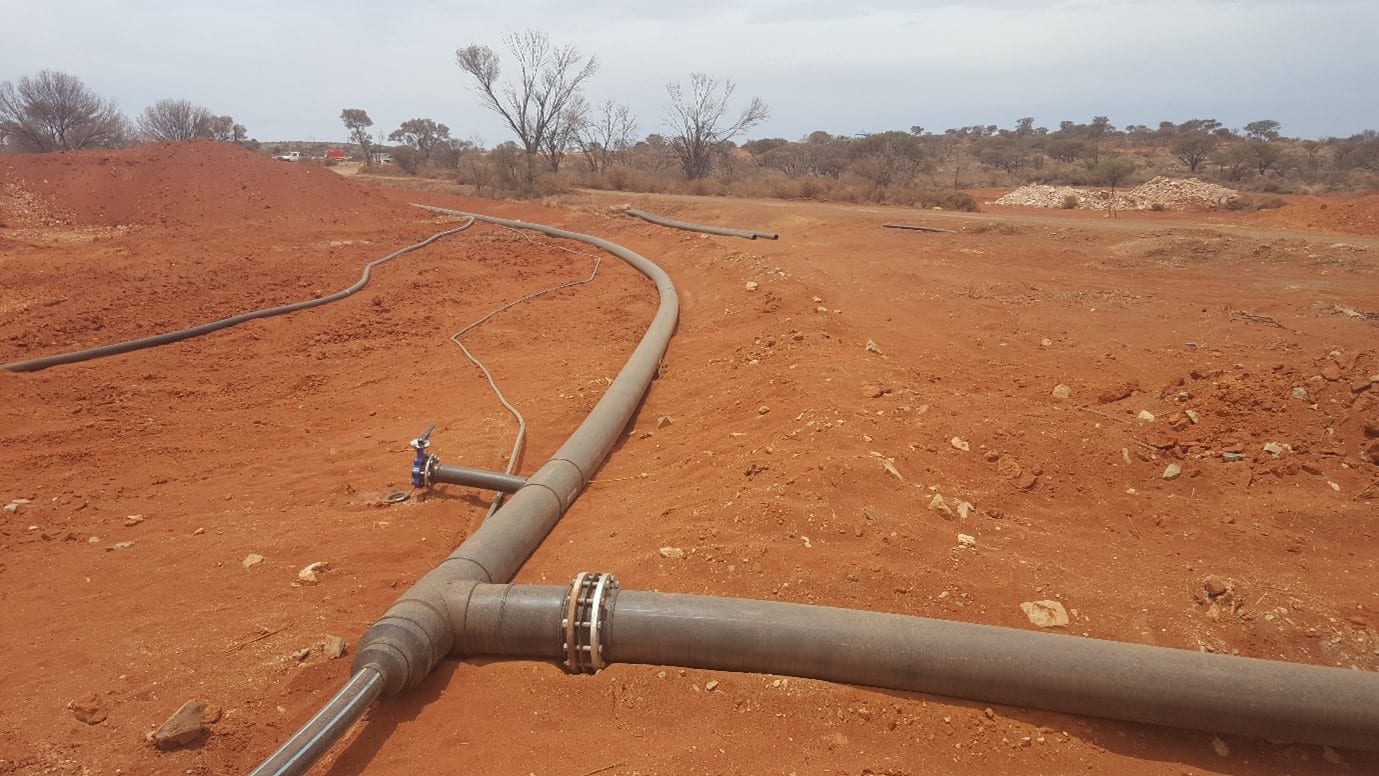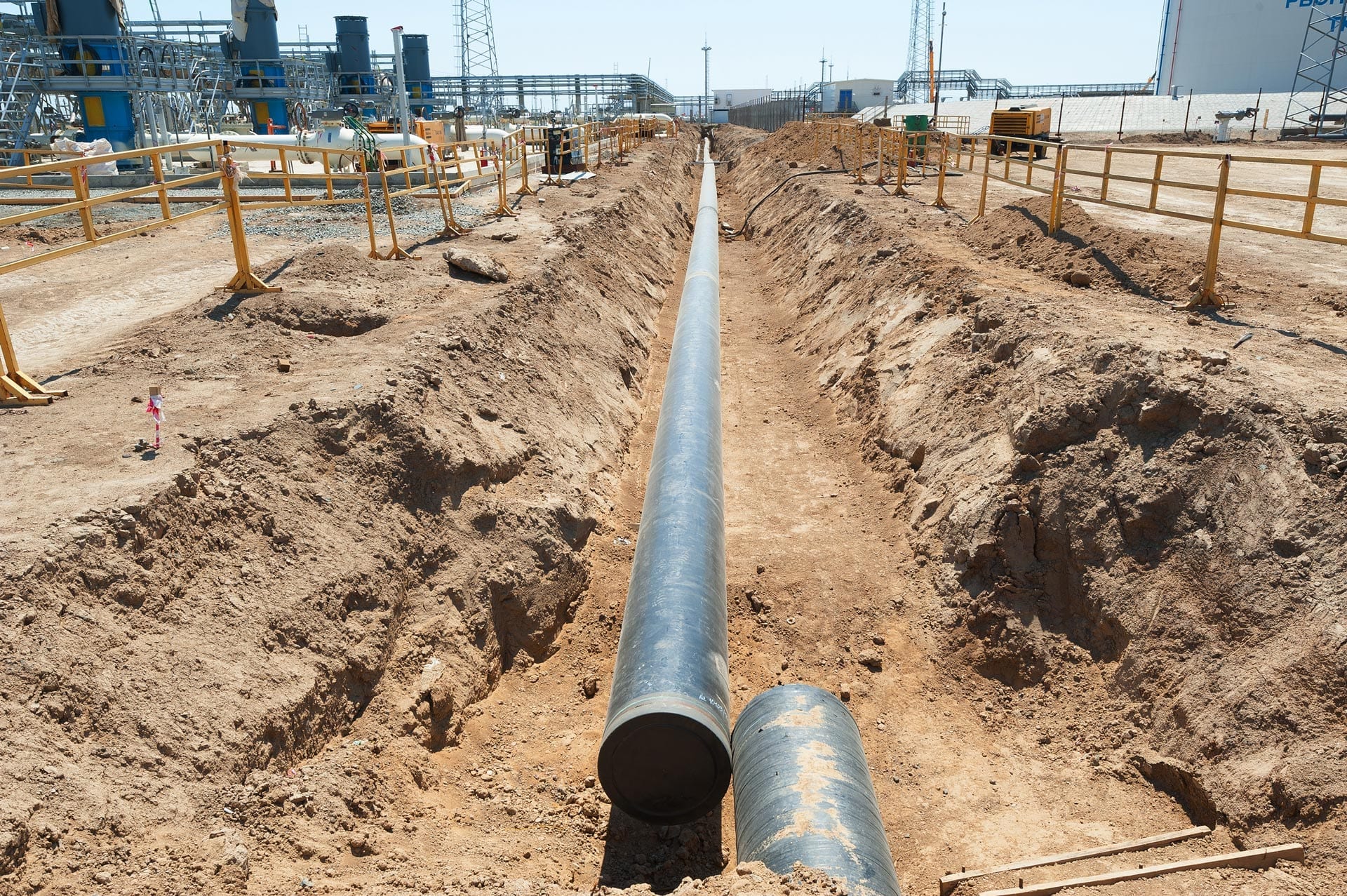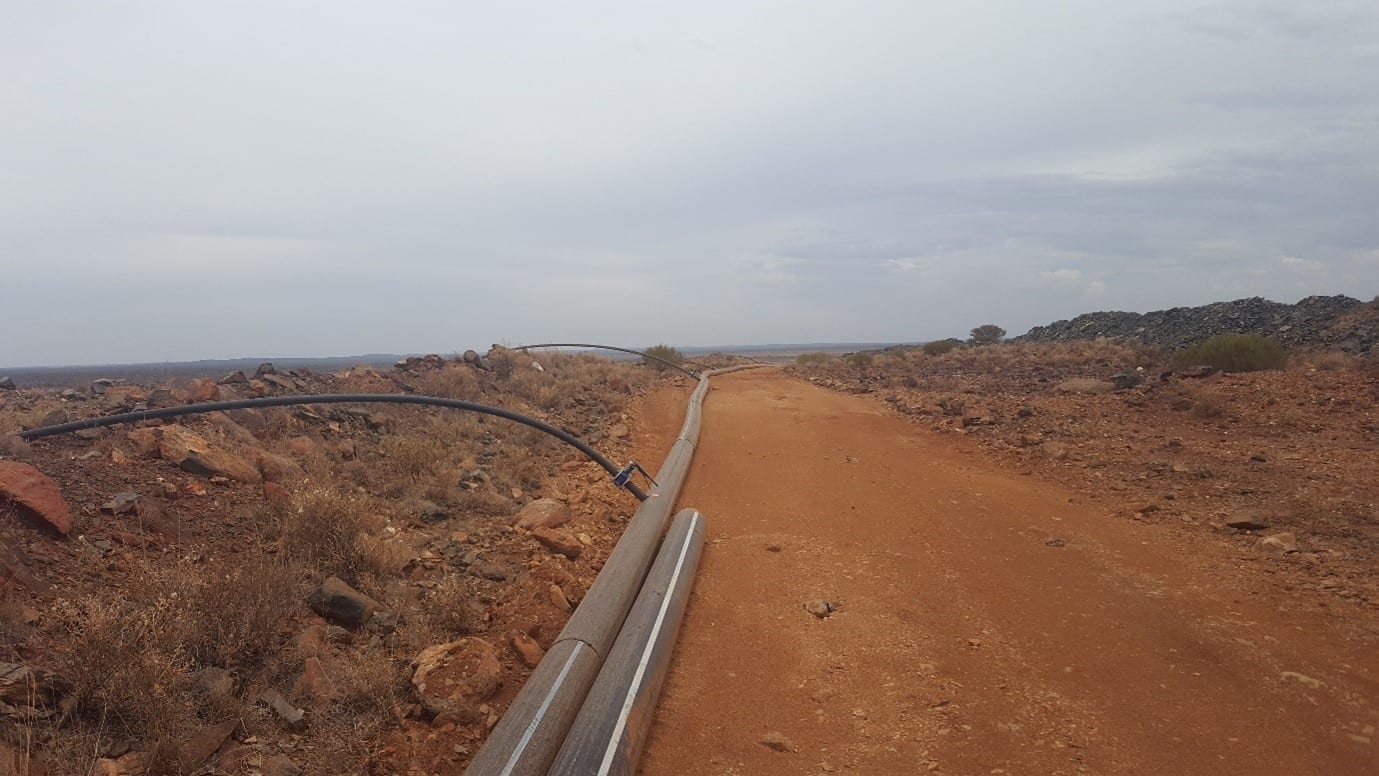 UNDERGROUND MINE DEWATERING
Client: Gold Mine
Location: Goldfields
Capabilities Used
Engineering Design
Project (Tendering & Procurement) Management
Site Execution (Commissioning)
Rapallo was engaged by a Junior Gold Mining company to dewater a disused underground mine to allow for re-entry and exploration.
The overall mine dewatering system consisted of two submersible bore pumps lowered 190m down into the existing mine vent rise, powered by two diesel generators, in order to pump mine water to the surface manifold. From the surface, approximate 4km of pipework and valving was installed along a bunded pipe routes to enable the water to be discharged into three available open pits for water storage. Assisted evaporation systems were installed in two locations to aid the limited available water supply capacities.
Rapallo was the overall engineering lead for the work, not only did our team schedule and manage the overall works of the project but we also did the Engineering design of the complete pumping system including:
Re-establishment of the vent rise collar
Pipework design, pump calculations
Design of the bunded pipe route
Design of scour pits
Valving selection
Assisted evaporation calculations
Additionally, Rapallo managed the pipework, valving and pumping suppliers, the entire tendering process, contract negotiations, and the mobilisation of all staff to site. Finally we also provided support throughout the entire construction process and managed the commissioning on site. The project was completed successfully on a very tight timeline to meet client objectives, with the system commissioning completed and many of the people involved flying home on Christmas eve!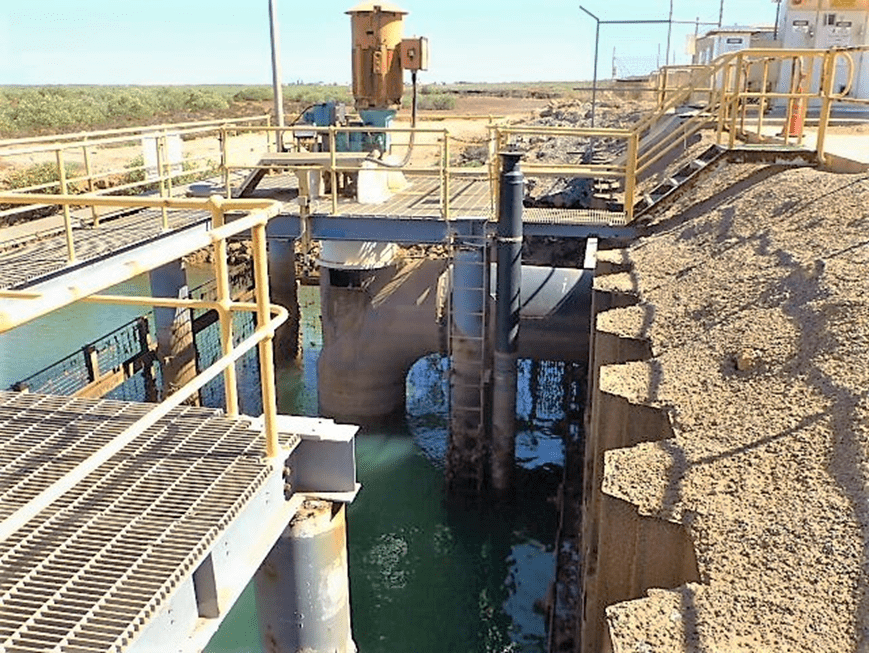 SALT SEA WALL AND PIPEWORK UPGRADE
Client: Salt Mine
Location: Pilbara
Capabilities Used
Project Management
Civil/Structural Engineeering
Mechanical Engineering
Rapallo completed design work to improve and extend the life of the sea wall and sea water pumping facility. Rapallo's scope included:
• The design and methodology for the replacement of the sheet pile wall, tie rods and anchor blocks;
• Redesign of the pipework to improve overall pump flow rates; and
• Redesign of the roadway over the pipes to ensure correct load bearing capacity.
Rapallo Engineers considered the construction process as well as plant production requirement in the design process by ensuring that two pumps could remain in operation while the third pump was shutdown to allow the upgrade to take place. Additional design features included the allowance for the installation of the new sheet pile wall without requiring the removal of the existing wall, the design of larger diameter pipes to increase production flow rates and modification of existing pump diffusers to allow for the larger diameter pipes.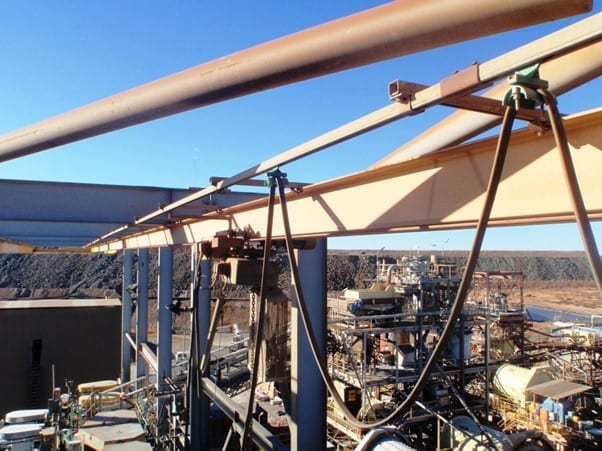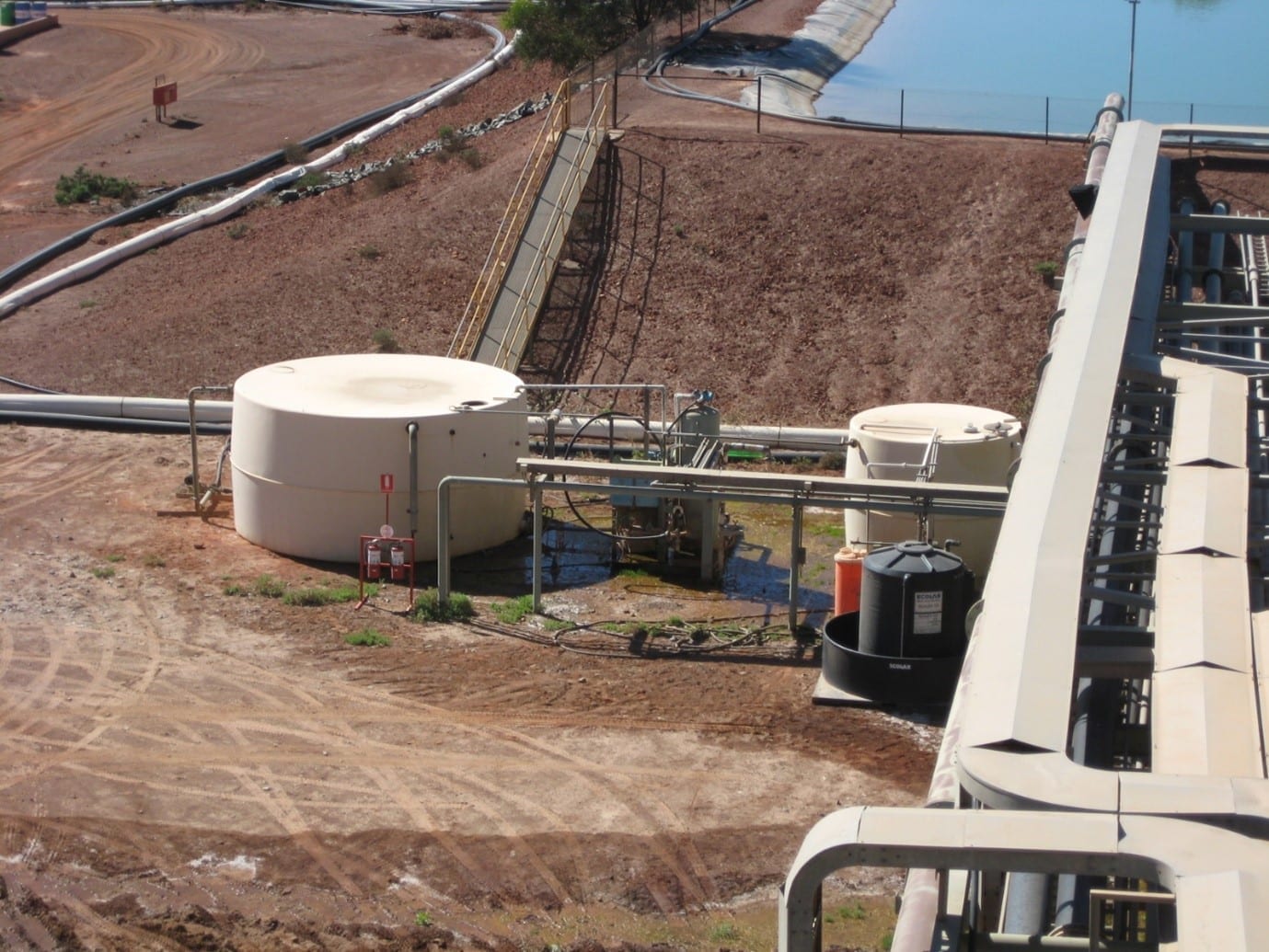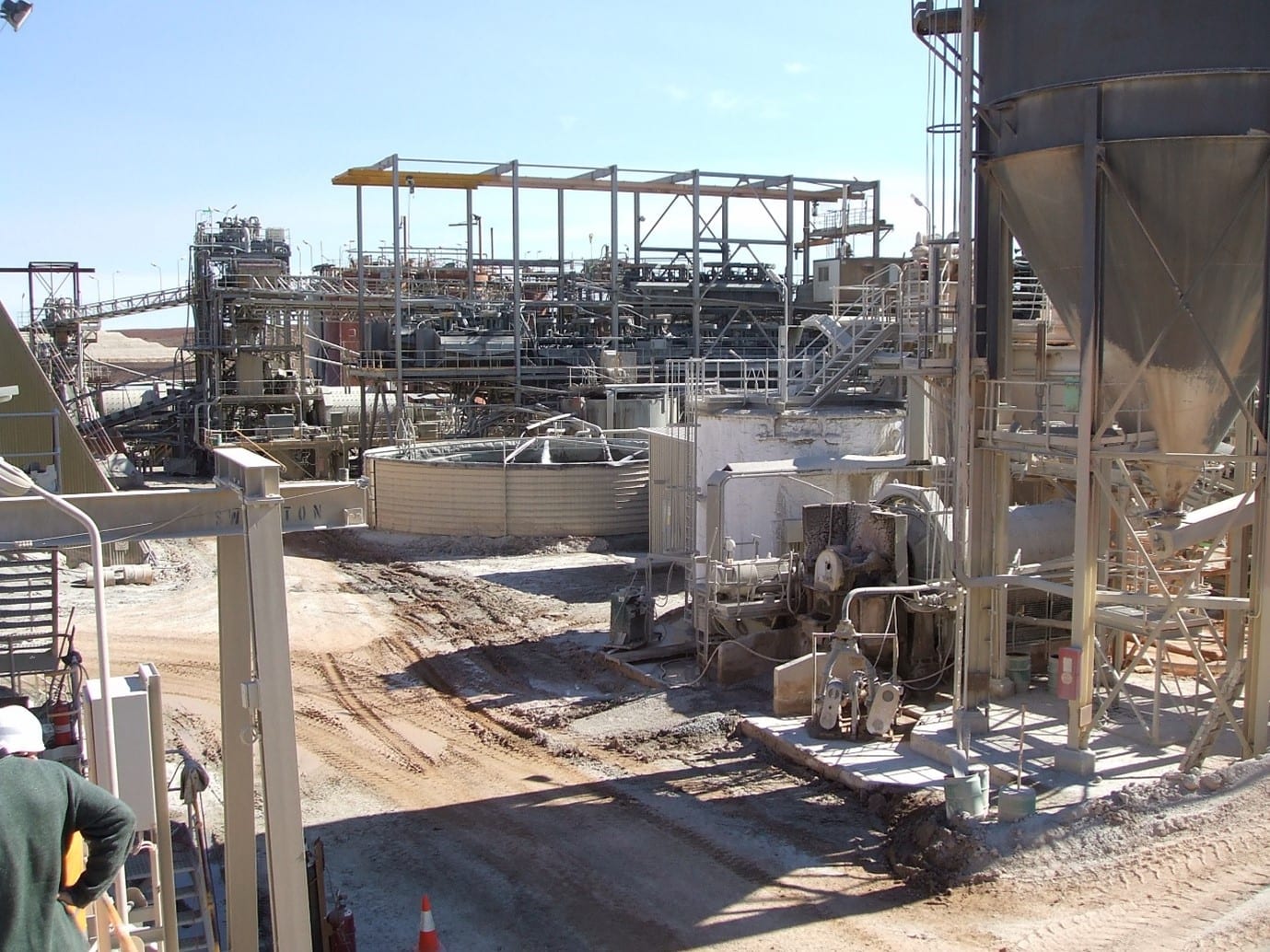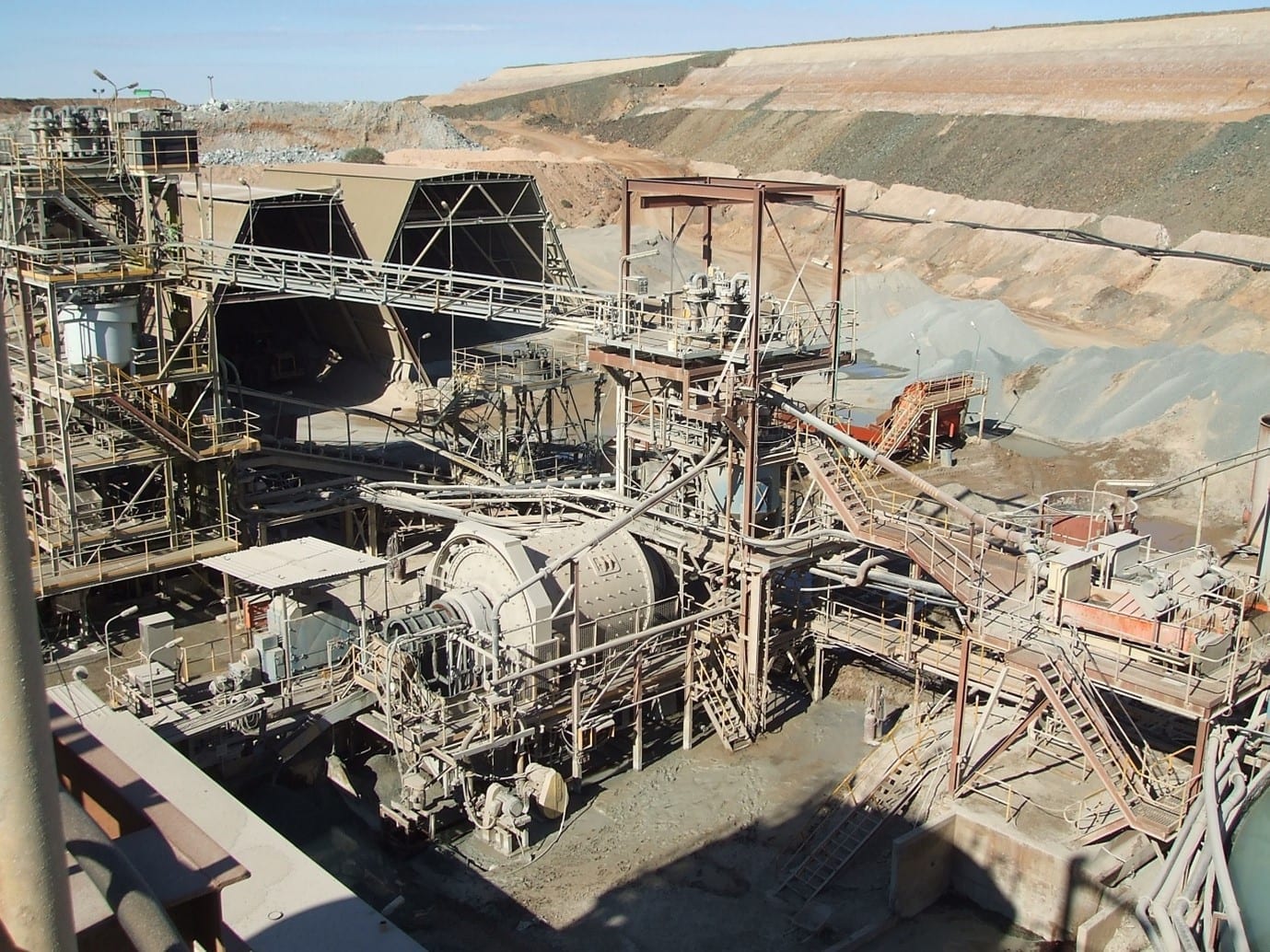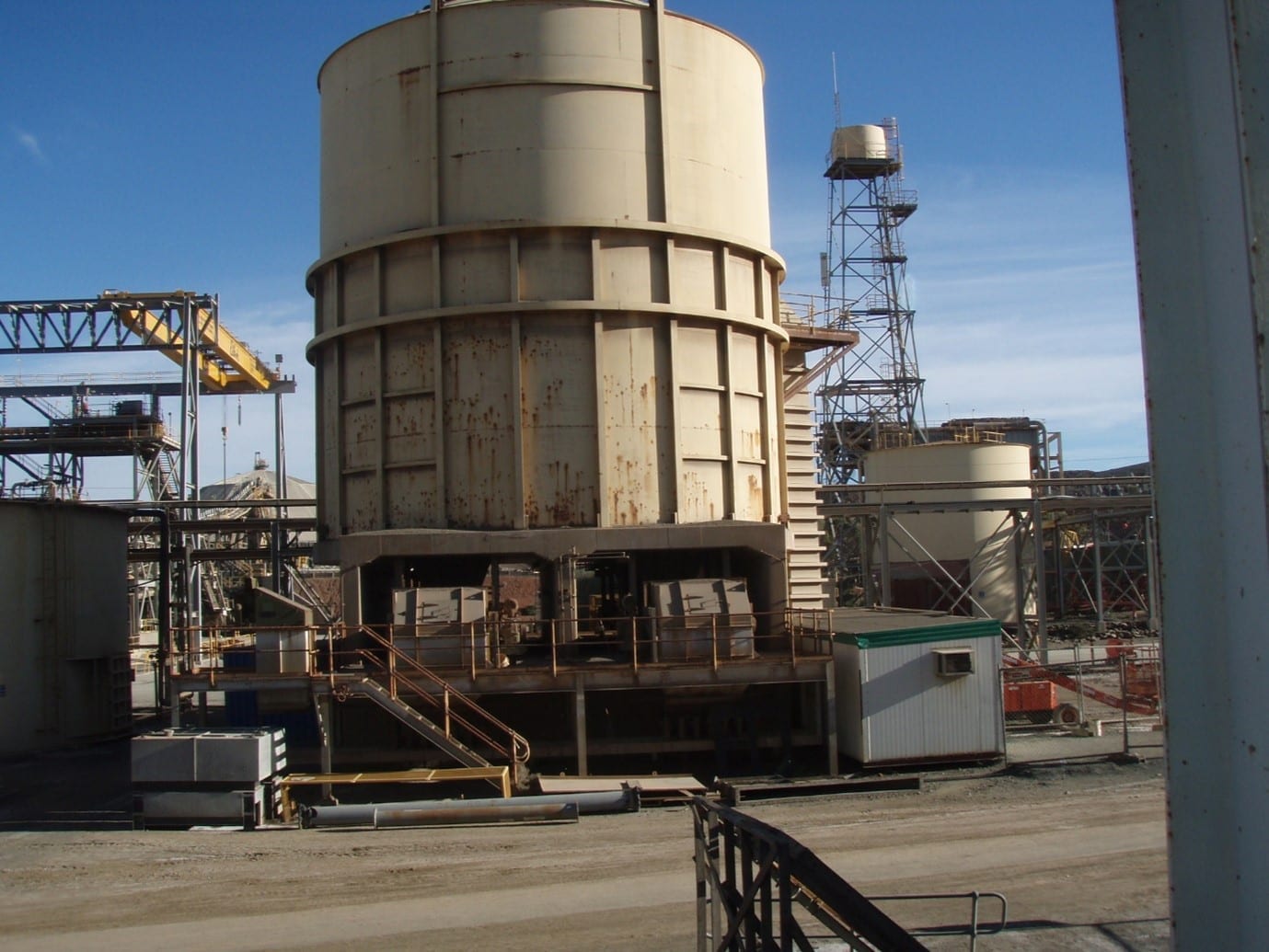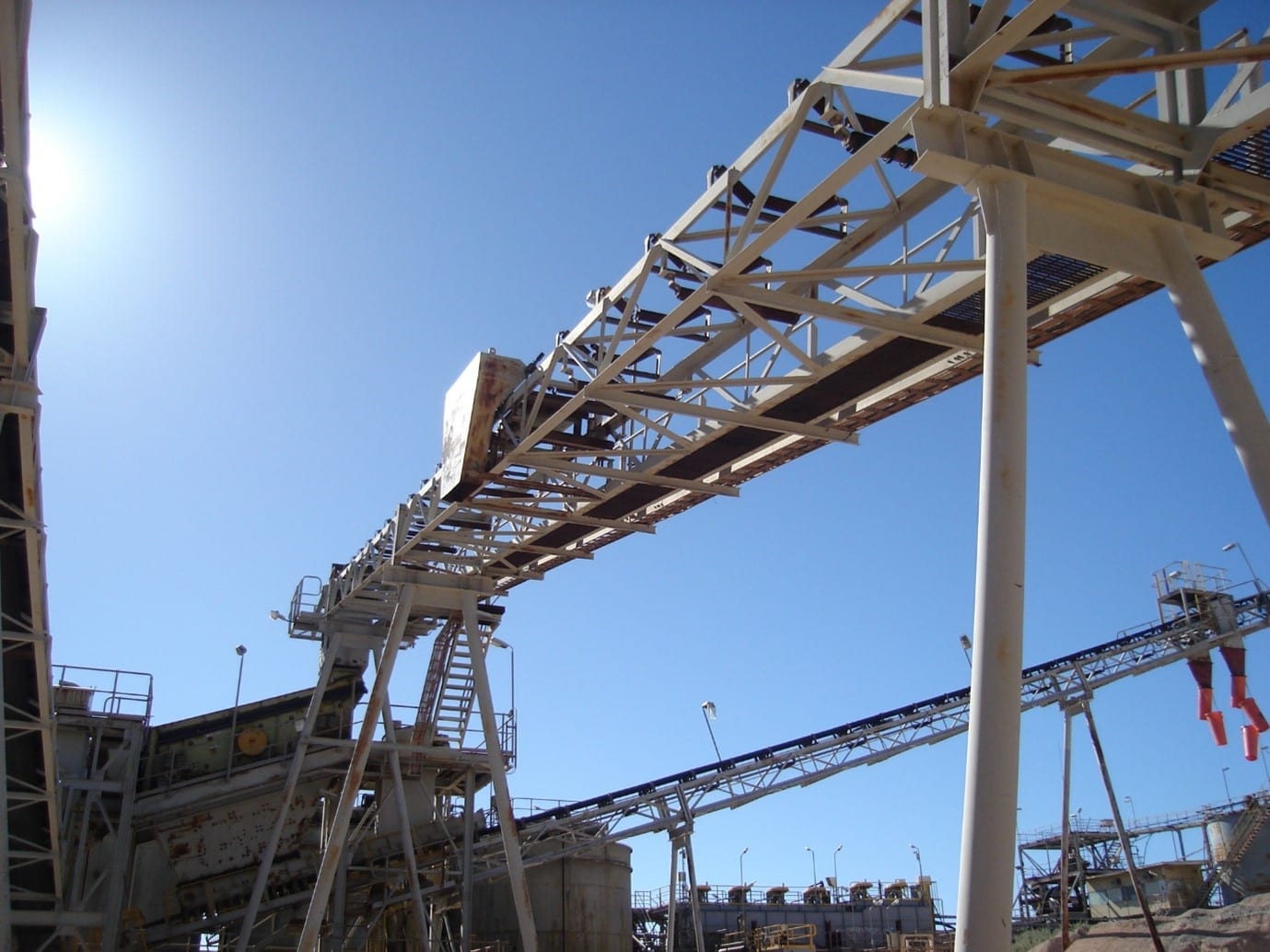 REDEVELOPMENT OF GOLD MINE AND PROCESSING PLANT
Client: Gold Mine
Location: Goldfields
Capabilities Used
Lead EPCM consultant
Project Management
Site Execution
Rapallo was engaged by our client as the lead EPCM contractor to carry out the feasibility study and execution works to re-establish the a Gold Mining Operations to the nameplate rating of 750,000tpa following a significant period of closure. Rapallo's scope included approximately $35M of work. The project and Rapallo's scope covered the entire site, including:
The Processing plant
Haul roads & Airstrip
Power supply & Communications
Mine dewatering & Water supply
Surface workshop & Camp facilities
Rapallo provided the overall Project Management; Initial inspection and assessment of existing equipment; Cost estimating; Specification, tendering of vendor equipment; Engineering design and drafting; Management of vendor packages; Supply of general construction labour; and management of subcontractor labour on site.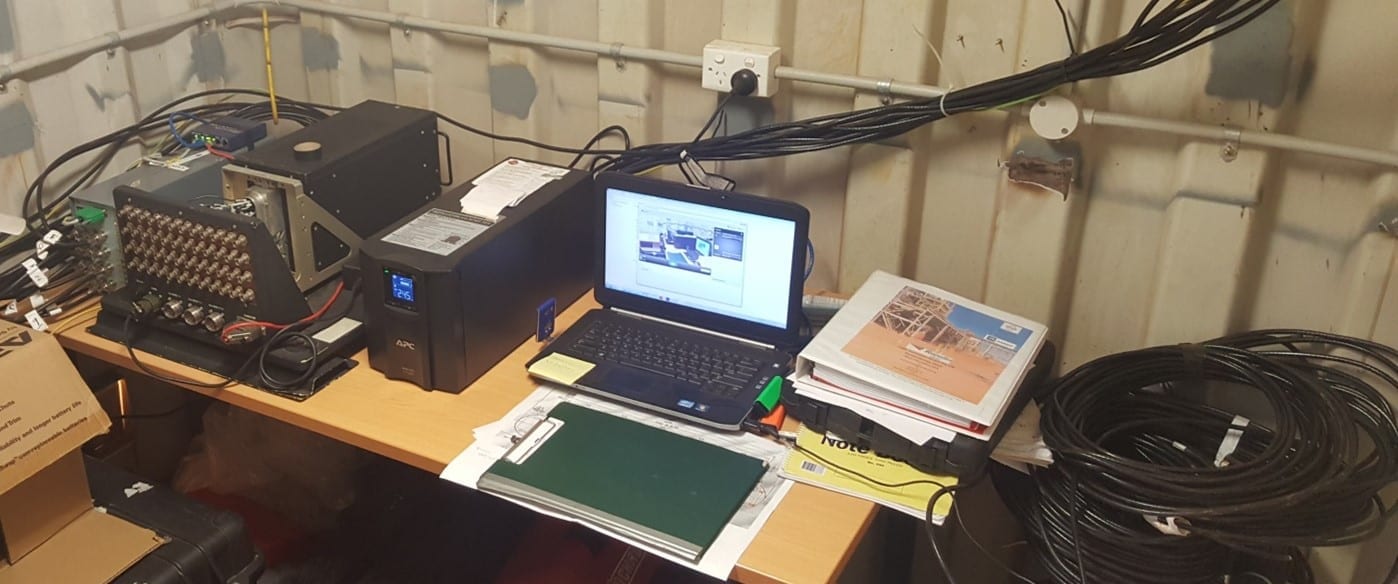 Acoustic Emissions Autoclave Monitoring
Client: Nickel Mine
Location: Southern Region WA.
Capabilities Used
Acoustic Emissions
Site Execution
Asset Integrity Engineering
Being the only provider of Acoustic Emission technology with in-house facilities in Western Australia, Rapallo was able to respond quickly to our clients request to provide immediate and ongoing monitoring of an autoclave. This monitoring was done to provide data that would allow our client to:
Improve reliability, by increase the MTBF (Mean time between failures)
Extend production time by increasing the period between maintenance shutdowns
Reduce the shutdown time for each shutdown
Acoustic emission technology works by monitoring for acoustic events that are created when cracks and formed or grow. One unique advantage of acoustic emissions is that through 24/7 monitoring our team can determine exactly when failure occurs. Once the time and location of a defect has been established this can be compared to other collected data such as that collected from a SCADA system, this can then determine exactly what is the cause of failure.
Through this process Rapallo was able to determine exactly what things would likely result in a failure of the Autoclave and advise on maintenance to keep the system operational for longer.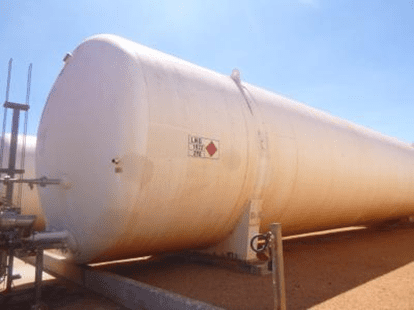 Client: Gas Fired Power Station
Location: Kimberly Region
Capabilities Used
Project Management
Plant & Machinery Inspections
Assett Integrity Engineering
Ensuring vessels meet their compliance criteria, are safe to operate, and aren't going to fail at an inopportune moment are one reason our client consistently asks us year after year to perform all their vessel inspections In a single week Rapallo inspectors completed over 50 inspections in the following areas:
Broome and surrounds
Derby Power House
Halls Creek
Fitzroy Crossing
Kununurra region
Rapallo stores the history and reports of all vessels we inspect in our cloud based inspection platform 'Trojan', this means that when it comes to performing the inspections we are able to review easily, identify high risk areas and work in a quick and efficient manner to ensure we can get as many inspections done as possible in a short window allowing, when combined with our supporting team of engineers, and project management expertise this meant that work we do for our clients is efficient saving them time and money.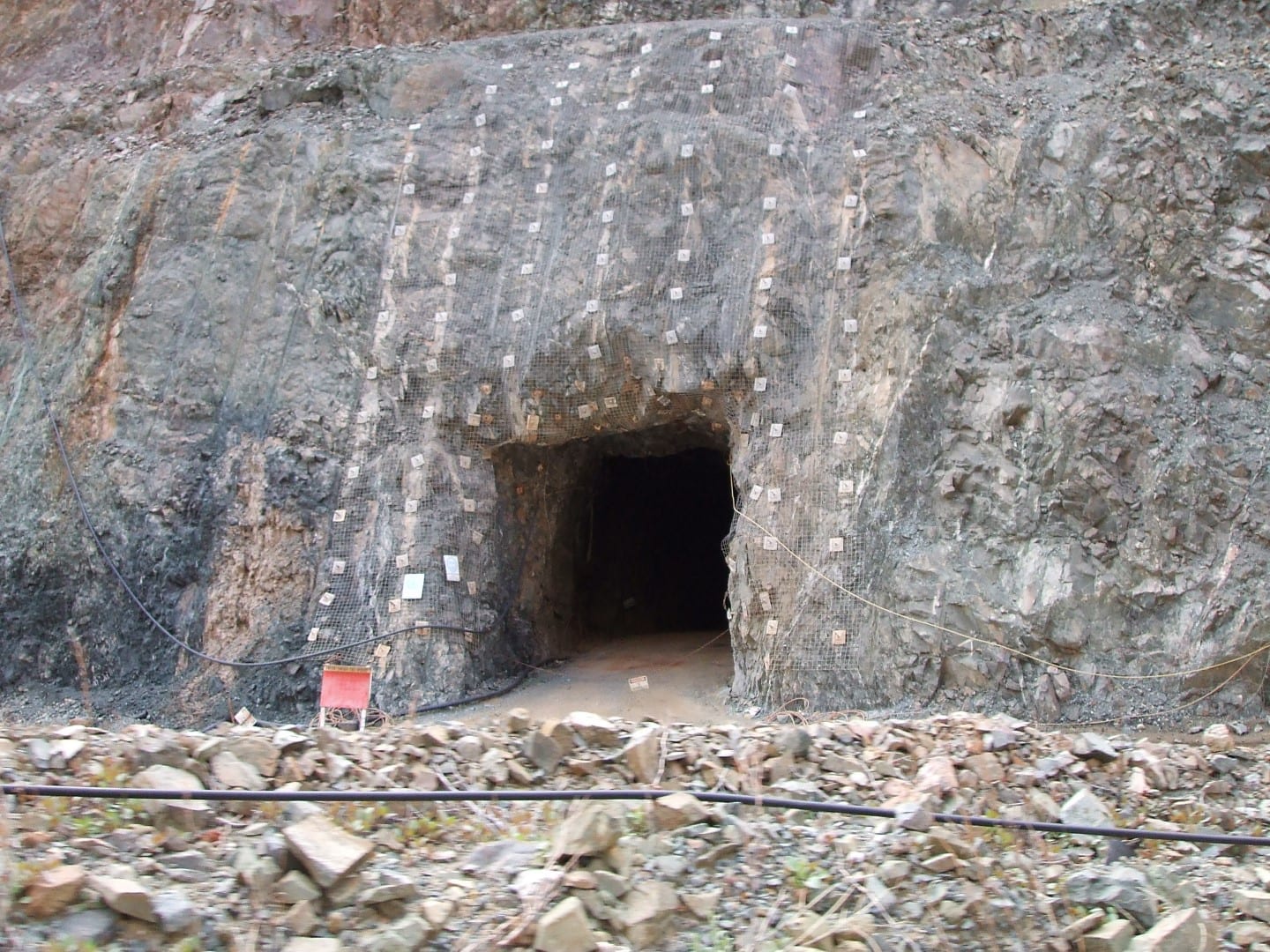 Transition of Open Pit Mine to Underground
Client: Mining Company
Location: Goldfields
Capabilities Used
Project Management
Project Studies
Capital/Opex Budgeting
Rapallo was engaged to conduct a pre-feasibility study (PFS) into the infrastructure requirements to support an open pit mine transition to underground workings. The PFS was developed in sufficient detail necessary to achieve project cost estimates. The primary focus areas of the pre-feasibility study included:
Infrastructure & Facilities
Engineering design and drafting services to complete the pre-feasibility including:
Site layout; Offices; Change Houses; HV & Electrical
Workshop; Washdown facility; Refuelling bay; Core farm; and Site services
Electrical Supply & Distribution
Engineering design and drafting services to complete the pre-feasibility
study for electrical LV supply to proposed surface infrastructure and facilities as specified in the study scope of work.
Underground Infrastructure
Engineering design and drafting services to complete the pre-feasibility including:

UG services; Dewatering; Mine service Water; Compressed air; UG power distribution; Mine communications & UG facilities.
Capital Cost Estimate
Engineering, estimating, expediting and costing services to complete the pre-feasibility study for the proposed infrastructure at Invincible mine
Documentation & Reporting
The report provided by Rapallo exceeded expectations and was completed to such a high standard that the client felt comfortable moving the project straight to execution.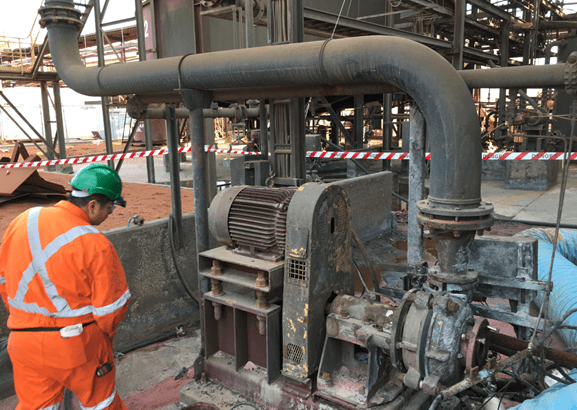 SUSTAINING CAPITAL PROJECTS
Client: Copper Refinery
Location: South Australia
Capabilities Used
Engineering Secondments
Site Execution
Project Engineering
Rapallo provided technical and project engineering support on multiple capital projects involving the following equipment:
Process Plant including piping and pressure vessels
Cranes
Static Structures
Pumps and other mechanical equipment
Support was provided through a mix of client secondments and remote support, with a total of 10 engineers involved. All work was completed to a high technical standard, with Rapallo engineers assisting the client to manage their asset with exceptional project outcomes.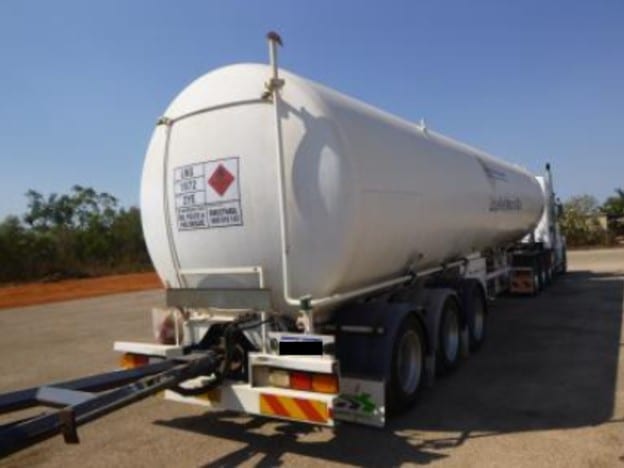 PRESSURE VESSEL COMPLIANCE SUPPORT
Client: Trucking Company
Location: Perth
Capabilities Used
Engineering Support
Legislative Compliance
Registered Plant Management
Rapallo was pulled in to assist our client after they decided to take on new capabilities working with cryogenic pressure equipment. Brining in tankers from China meant much of the required documentation was lacking. Rapallo was able to create custom documents to fit into our client's quality and safety management system and ensure they met their compliance requirements. The following were just a few of the documents provided.
Roadside repair procedure
Detailed risk assessment
Maintenance procedure
Training material for maintenance staff
After various site visits and meetings with the client, Rapallo team members were able to make sure that everything provided fit the requirements of the client, and that all ongoing works would be able to be completed in a safe and efficient manner resulting in a better working environment and ongoing cost savings for our client, whilst also removing the need to worry about compliance.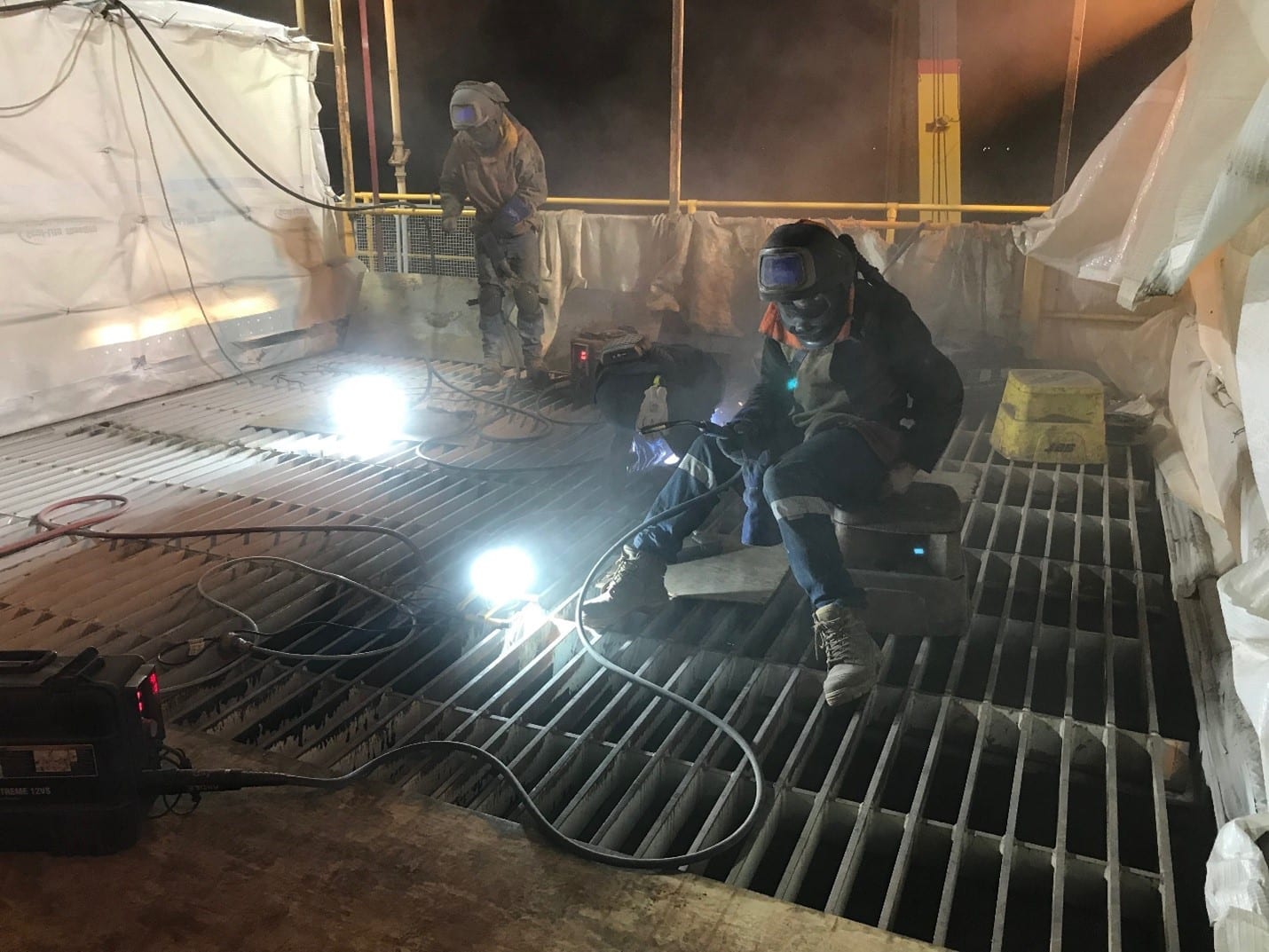 Client: Salt Mine
Location: Pilbara
Capabilities Used
Labour Hire
Engineering Support
Project Management
Rapallo provided staff and engineering support to assist with several shutdowns in 2019. Over 20 people were mobilised to site to meet the demands of each shutdown. Rapallo's project management team was able to manage all requirements related to the short-term relocation of staff including work-pack development, transportation, accommodation, messing, and tooling requirements. The following staff were provided:
Maintenance Planners
Mechanical Engineers
Welding Supervisors
Boilermakers
Fitters
Trades Assistants
Our labour force was supervised by Rapallo staff, working to the quality, environmental and safety requirements of our client. Our team was able to ensure all tasks were completed quickly, and efficiently. Assistance from the Perth based engineering team ensured that any problems that arose could be dealt with in a way that minimized impact on the shutdown and all works were completed with few issues.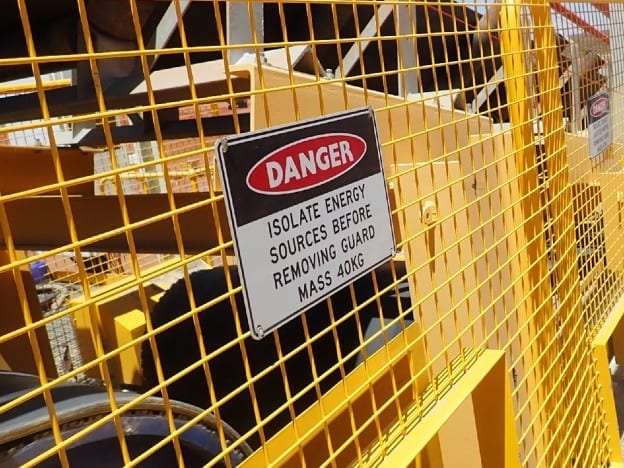 Client: Gold Mine
Location: Goldfields
Capabilities Used
Engineering Assessments
Compliance With Australian Standards
Risk Assessment
Rapallo regularly completes third party audits of plant and equipment including guarding, mobile and fixed cranes, mobile and fixed plant as well as registered and classified plant.
For this project, Rapallo was engaged by a gold mining company to carry out an audit of the client's plant guarding in response to a Department of Mines, Industry, Regulation and Safety (DMIRS) inspection. The guarding was audited for compliance against the Australian standard AS4024 – Safety of machinery, the requirements of the Mines Safety and Inspection Regulations (MSIR) as well as the client's relevant standards.
The audit included the entire processing plant with a focus on conveyors and other rotating items of plant.
Conveyor guarding.
Pump guarding.
Processing plant equipment and reagent area guarding.
Workshop and plant laboratory guarding.
Tails and water services area Guarding.
Rapallo completed the audit, providing the client with a detailed report that clearly defined the issues and highlighted exactly what actions were required to comply with relevant standards and legislation. The included risk assessment allowed the client to easily identify and prioritize the highest risk items.
Multiple Rapallo personnel were able to mobilise to site and complete the audit on an accelerated schedule to meet objectives and deadlines set by DMIRs for the completion of the audit.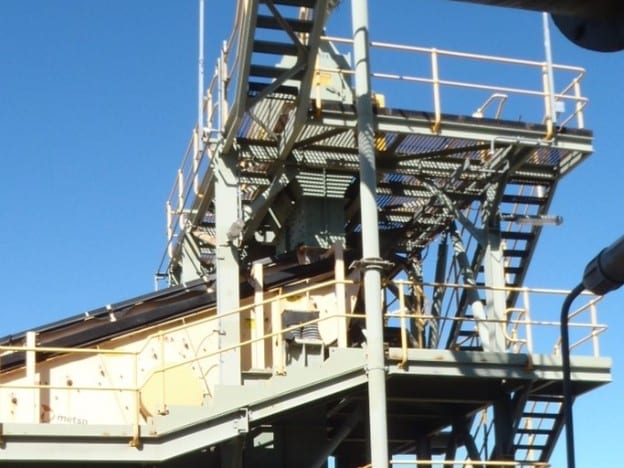 STRUCTURAL INTEGRITY AUDIT
Client: Gold Mine
Location: Goldfields
Capabilities Used
Engineering Assessments
Site Execution
DMIRS Legislative Compliance
Rapallo completed a structural integrity Audit for our processing plant. Over two site visits Rapallo's structural engineers completed a visual structural condition assessment of the plant and provided a structural condition report with recommendations. The following areas were prioritised
Primary crushing structure and reclaim tunnel
Leach tanks and tails thickener
Grinding and elution are structures
Stockpile and pebble grinding structures
The 76-page report provided to the client was able to identify with photographic evidence the structural condition of all structures and supports outlined as part of the scope. An extensive list of observations and recommendations were provided that allowed the client to get a complete understanding of the structural condition of their assets and know exactly what actions needed to be taken to fix any inadequacies identified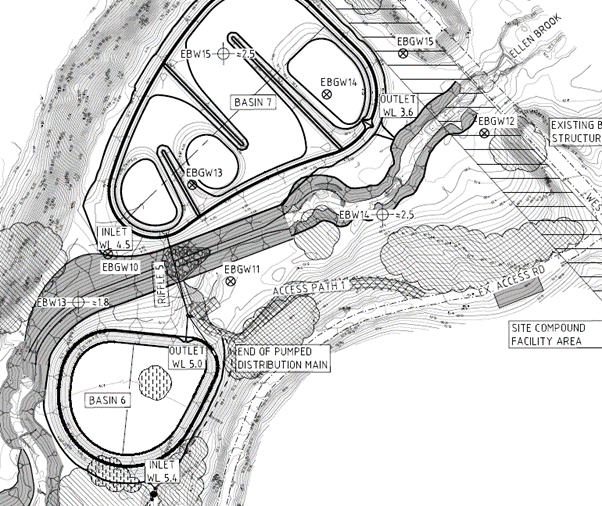 ELLEN BROOK WETLANDS PROJECT– PUMPING SYSTEM DESIGN
Client: Government
Location: Perth Region
Capabilities Used
Engineering Design
Equipment Secection
The Ellen Brook Wetlands is a natural waterway that has the largest catchment in the Swan Coastal Plain. The Ellen Brook Wetland Project consists of a series of basins fitted with filtration mediums in order to improve water quality. The pumping system supplies water to these basins to allow the filtration process to take place.
Rapallo was engaged as the Mechanical Engineering Consultant for the project to complete the pumping system detailed design. The design was completed to allow for the flow of water to four basins, to be constructed in the first stage of project, as well as an allowance for a remaining three basins to be built in the second stage of the project.
Rapallo completed pumping system design which included:
The specification and selection of four variable speed pumps to account for the significant difference between the required minimum and maximum flow for the system and expansion of the pumps for stage 2 of the project.
Pressure drop calculations for the pipework system over the range of various flows and to ensure appropriate flow rates to each of the separate basins.
Selection and specification of strainers, isolation valves, non-return valves, air relief valves, pressure relief valves, flushing and scouring arrangement for the system.
Development of the functional description for the control of the pumping system, including considerations for alarms, water hammer and fatigue considerations for the HDPE pipe.
Operability and reliability reviews and considerations.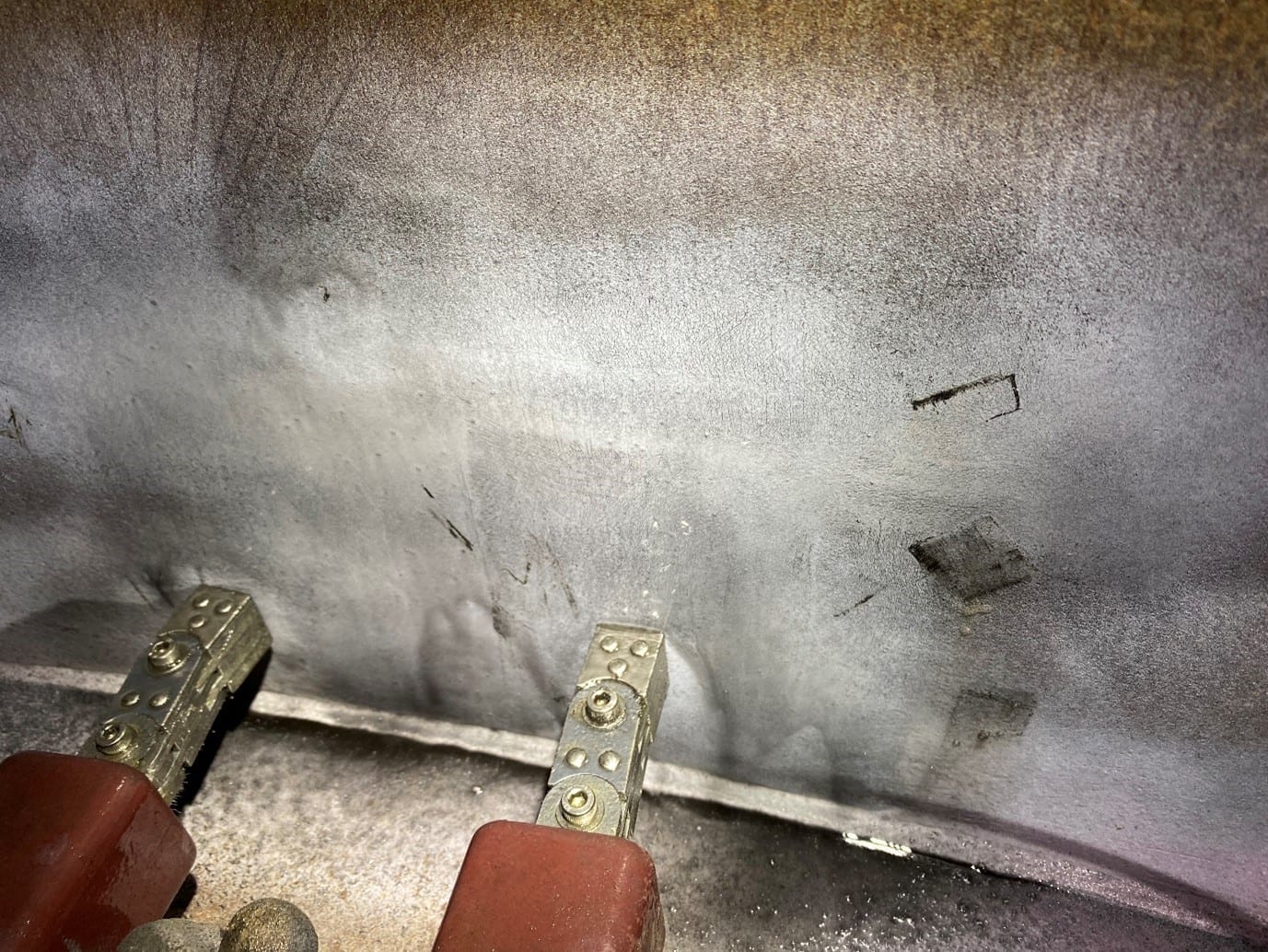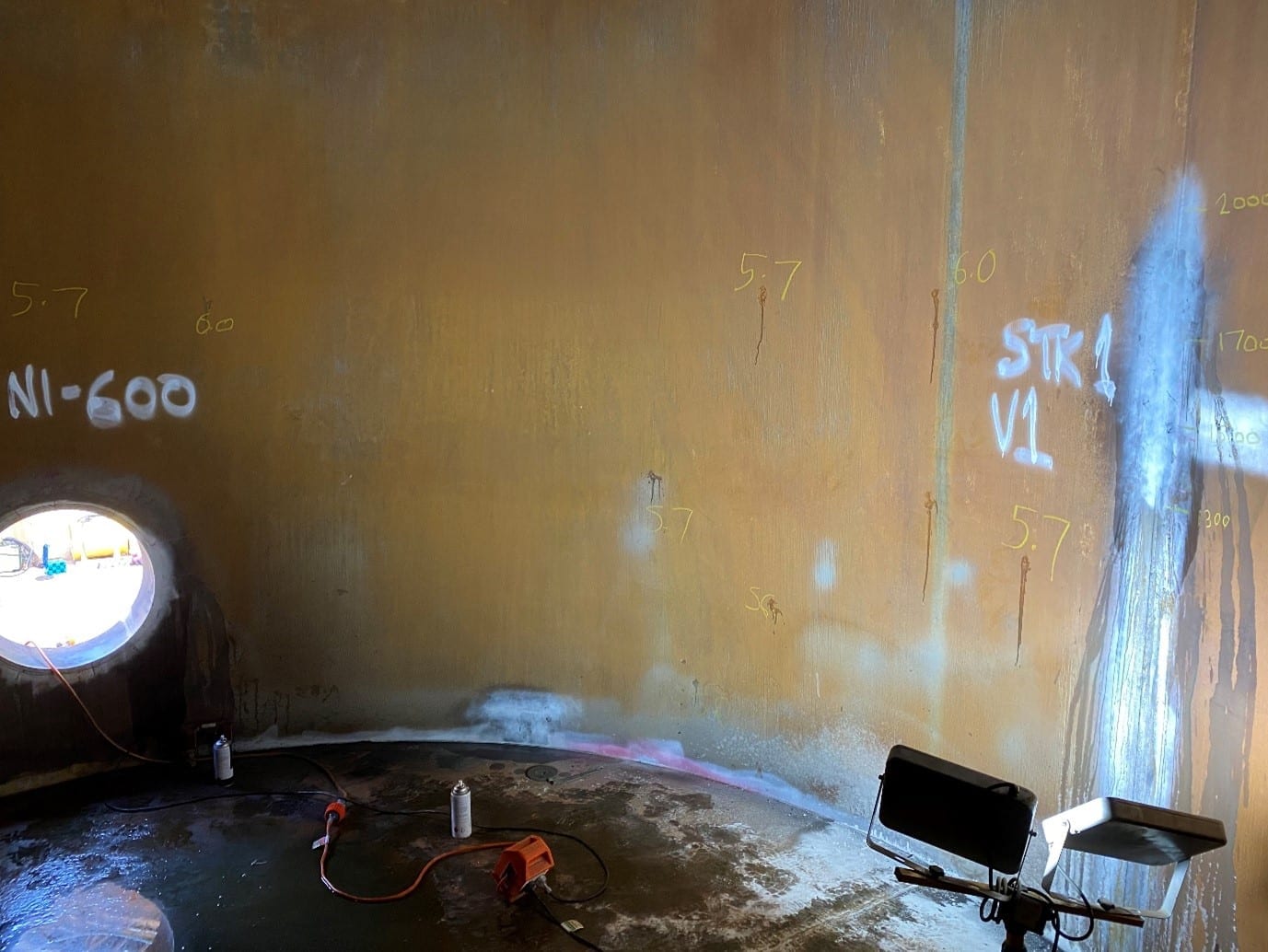 CYANIDE TANK RECOMMISSIONING
Client: Gold Mine
Location: Goldfields
Capabilities Used
Project Management
Engineering Assessments
Non-Destructive Testing (NDT)
Site Execution (Welding Services)
Material Identification and Examination
Rapallo was consulted to inspect, examine, and assist with recommissioning an existing cyanide reagent tank. The cyanide tank was initially empty and had been removed from service. Rapallo was tasked to interrogate select deficiencies identified within the tank internals; and investigate further to then define remedial actions and finally implement the actions to enable timely tank recommissioning.
The client discussed that an initial independent inspection reported that the internal welds likely displayed preliminary onset of stress corrosion cracking at the weld heat affected zone. The uncoated steel tank had an unidentified duration of service, and limited original manufacturing information available.
Rapallo and the client identified and pursued a logical sequence of investigation. A variety of techniques were used as part of the investigation including:
Magnetic particle inspection ( MPI )
Phased Array ( PA )
Time of flight diffraction ultrasonics ( TOFD )
Positive material identification ( PMI )
This allowed our engineers to create areport with recommended actions that categorised and prioritised repairs. This enabled the tank to be recommissioned whist ongoing repairs are planned and executed.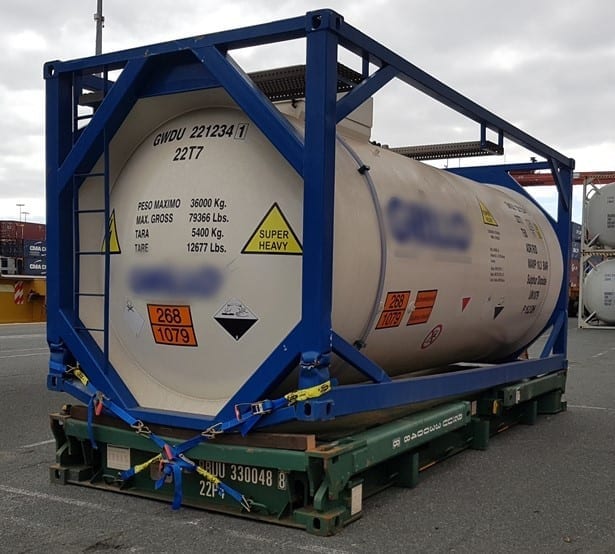 Sulphur Dioxide (SO2) Isotainer Structural Damage Remediation
Client: Industrial Gas Company
Location: Fremantle
Capabilities Used
Project Management
Structural Engineering
NDT Examination
The Isotainer started its journey in Europe and was en route to Victoria when other cargo was stored atop its frame causing it to buckle. At a scheduled stopover at Fremantle Port, the shipping vessel captain noticed significant structural damage to the Isotainer. It was deemed it was no longer safe for continued transport and was offloaded.
At that time there was no facility in the state of Western Australia that could safely decant the liquid from the vessel to facilitate unimpeded structural repairs. In situ structural frame repairs had to be completed on the fully laden pressure vessel, carrying 35 tonnes of SO2.
Rapallo accepted the challenge and coordinated the management of all technical logistics, project management, including stakeholder alignment of international ownership and regulatory bodies, developed a scope of work and subsequently, coordinated, and supervised all repair activities. Key deliverables included developing weld procedures, compliance documents, Inspection & test plans, emergency response plans, exclusion and contamination zones and implementation of many unique safety measures to ensure all risks were appropriately controlled.
The frame repair was managed successfully, with the effective transformation of the Isotainer into a standard load that regulators would accept as fit for road transport. Rapallo then stipulated road transport equipment requirements and sourced a suitable transport operator to ensure the repaired ISO Tank was properly transported from Perth to Victoria.

"The Goldfields Land & Sea Council (GLSC) Aboriginal Ranger program has partnered with Rapallo on a variety of environmental projects for mining proponents. Rapallo has a demonstrated understanding of the complex cultural dynamic of the Aboriginal community and has provided excellent project management and professional guidance to the Rangers, whilst also building in opportunities for shared learning. We look forward to developing this foundation as we expand on the services that Aboriginal Rangers can provide to the region into the future."
~ Darren Forster, Land & Sea Management Officer, Goldfields Land & Sea Council (GLSC)
"Rapallo is a team of dedicated people. Very professional and responsive to changes and meeting tight deadlines."
~ David English, Project Manager, Independence Group – Nova Project
"They have always supplied skilled and motivated labour hire personnel that fit in with our business. I would have no hesitation in engaging Rapallo on future projects and would highly recommend their services."
~ Andrew Reilly, Manager Branch Operations Kalgoorlie, National Pump & Energy
"Keep up the good service and we will continue to utilize the company. I am now utilising Rapallo for all my sentry requirements onsite at BHPB NKC from now on. I will also be looking at utilizing more trades and other services at our site in the future if the situation arises."
~ Michael Talbot, Maintenance Planner / Shutdown Coordinator
"We choose Rapallo to conduct  our statutory classified plant inspection because of their professional  service and engineering backup.  Not only does Rapallo provide a timely and thorough inspection service, they can back up their recommendations with engineering solutions .  All my interactions with Rapallo have been timely, professional  and solutions driven.  It is a pleasure to have Rapallo as our classified plant inspection vendor and I highly recommend their services."
~ John Waddell, Maintenance Coordinator Darlot, Goldfields Australia
If you have a project you'd like to discuss, please call us on (08) 6279 0900 or complete and submit the form below.